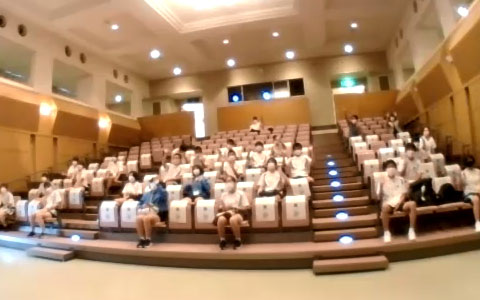 Due to the spread of domestic infection of the COVID-19 and the situation of immigration restrictions and travel restrictions in Australia, the "Global Human Resource Development Program 2021 (Junior High School Student Short-term Study Abroad)" was canceled. However, in this year we held "Online Global Human Resource Development Program" for two days on August 24th (Tue.) and 25th (Wed.) at the Minami Town Community Hall.
24 students of junior high schools in Minami, 9 teachers and staffs of Town Office were participated in this program. It included in the virtual class of "Trinity Bay State High School", the online lectures of marine biology such as "Sea Turtle" by James Cook University, the virtual Homestay and many original online programs.
We believed that it became a project that the participating students and other related people could think about globalization and multicultural and also feel the special relationship as sister city with Cairns City.